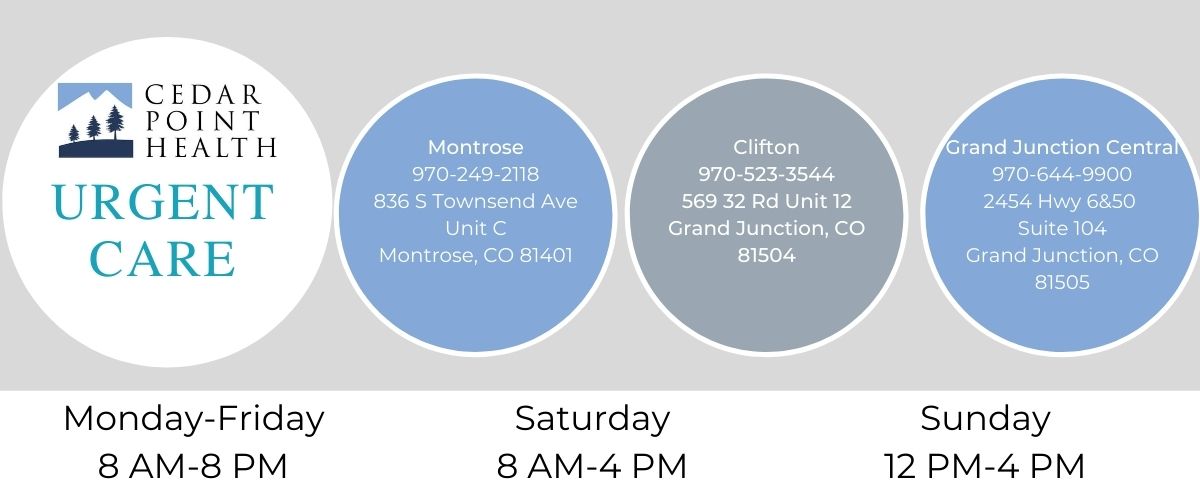 Walk-ins Welcome! We are open 7 days a week except for major holidays. Patients are generally seen in first come first served order, though cases of a more urgent nature may be prioritized when necessary.
Self-Pay Visit Bundles
Starting at $150, our self-pay visit bundles include a physical examination, vitals, diagnosis, prescriptions, and one Basic Service. Give us a call with any questions about services not listed for a transparent price.
Diagnostic Tests and Basic Treatments
The first Diagnostic Test is included at no charge. Any additional basic diagnostic test is $25. Common examples include: Strep test, Flu test, EKG, or an A1C.
The first Basic Treatment is also included at no charge. Additional basic treatments are $26. Common examples include injections, ear wax removal, or nebulizer treatments.
Complex Services
More complex services are an additional $50. Examples of complex services include stitches, abscess care, and X-rays (available in Grand Junction.)
Urgent Care Services
Knowing when to seek care at an Urgent Care can save you time and money in the getting prompt medical attention you need.
The average length of a visit to the Emergency Room is 2.4 hours, and the average cost is over $1,300. Primary Care providers are significantly less expensive, but cannot generally accept walk-ins, and their hours are limited.
Urgent Cares are open evenings and weekends, and can care for those can't-wait medical needs that are non-emergent and non-life-threatening. Here are just a few of them many things that are treated at Urgent Care.
Allergies
Animal bites
Asthma
Body and muscle aches
Broken bones (x-rays available at our Grand Junction location)
Burns
Cold and flu
Coughs
Covid Testing
Cuts
Diarrhea and vomiting
DOT physicals
Ear infection/ear pain
Headaches
Nausea
Pink eye
Pregnancy tests
Rashes
Sinus infection
Sore throat
Sport physicals
Sprains and strains
STD testing
Stitches/stitches removal
Strep throat
Urinalysis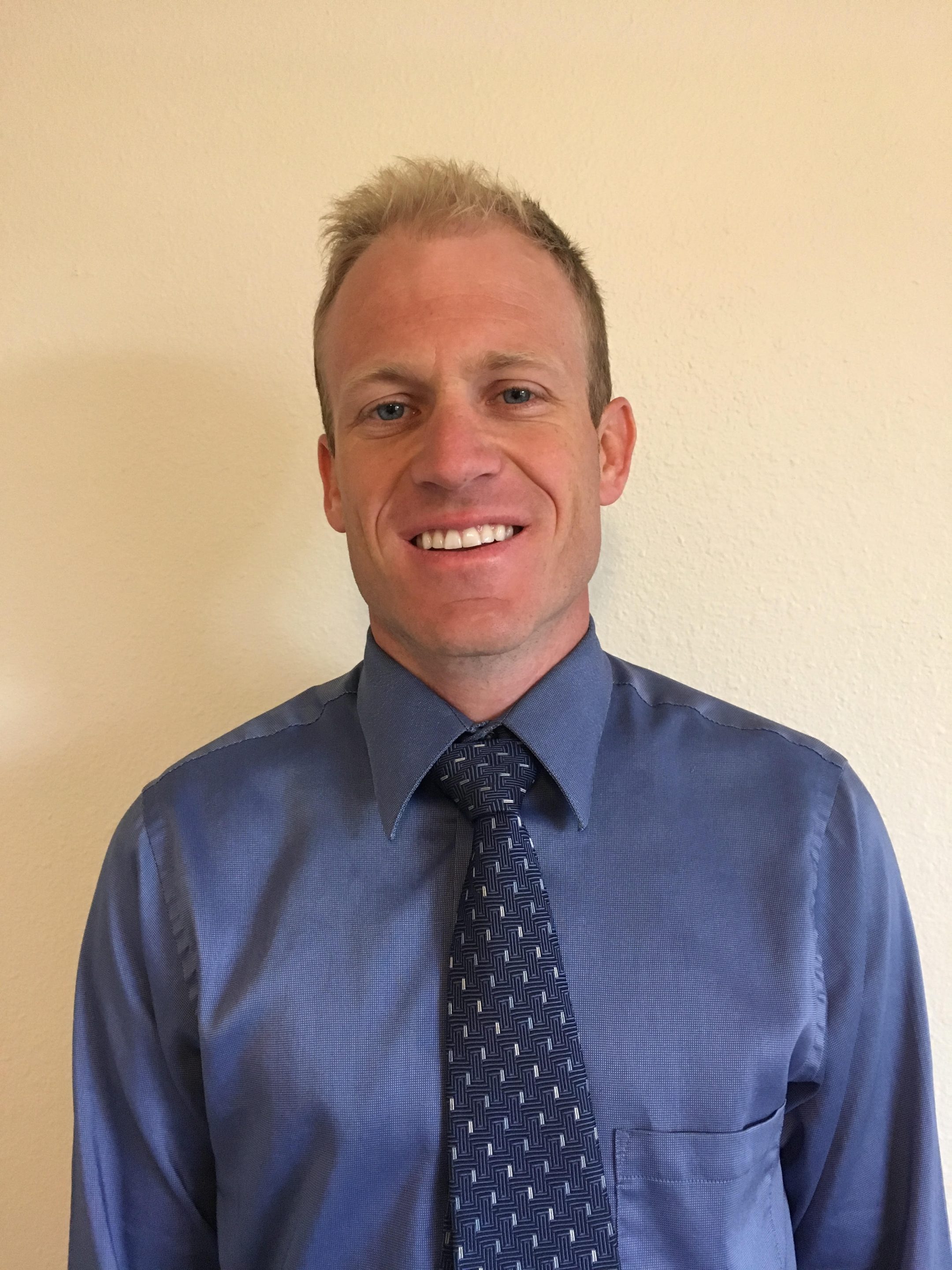 Spencer grew up in Salt Lake City and served a two-year church service mission to Calgary Canada at age 19, before attending Utah State University where he graduated with a degree in Mechanical Engineering in 2010. After deciding he wanted to pursue a career in medicine, he spent four years as a medical assistant in Orthopedics at the University of Utah before being accepted to the University of Florida PA program, graduating in 2017. He spent a year practicing family medicine and urgent care in Moab Utah, before moving to Grand Junction and joining Cedar Point Health in November of 2018. He is an outdoor enthusiast, with a deep passion for ultrarunning, rock climbing, mountain biking, and occasionally a round of golf. Spencer loves spending time outside with his wife Annie, and two girls, Timbre and Sequoia, as well as serving in his local church. He loves the Urgent Care setting and looks forward to serving the local community as well as visitors to the area.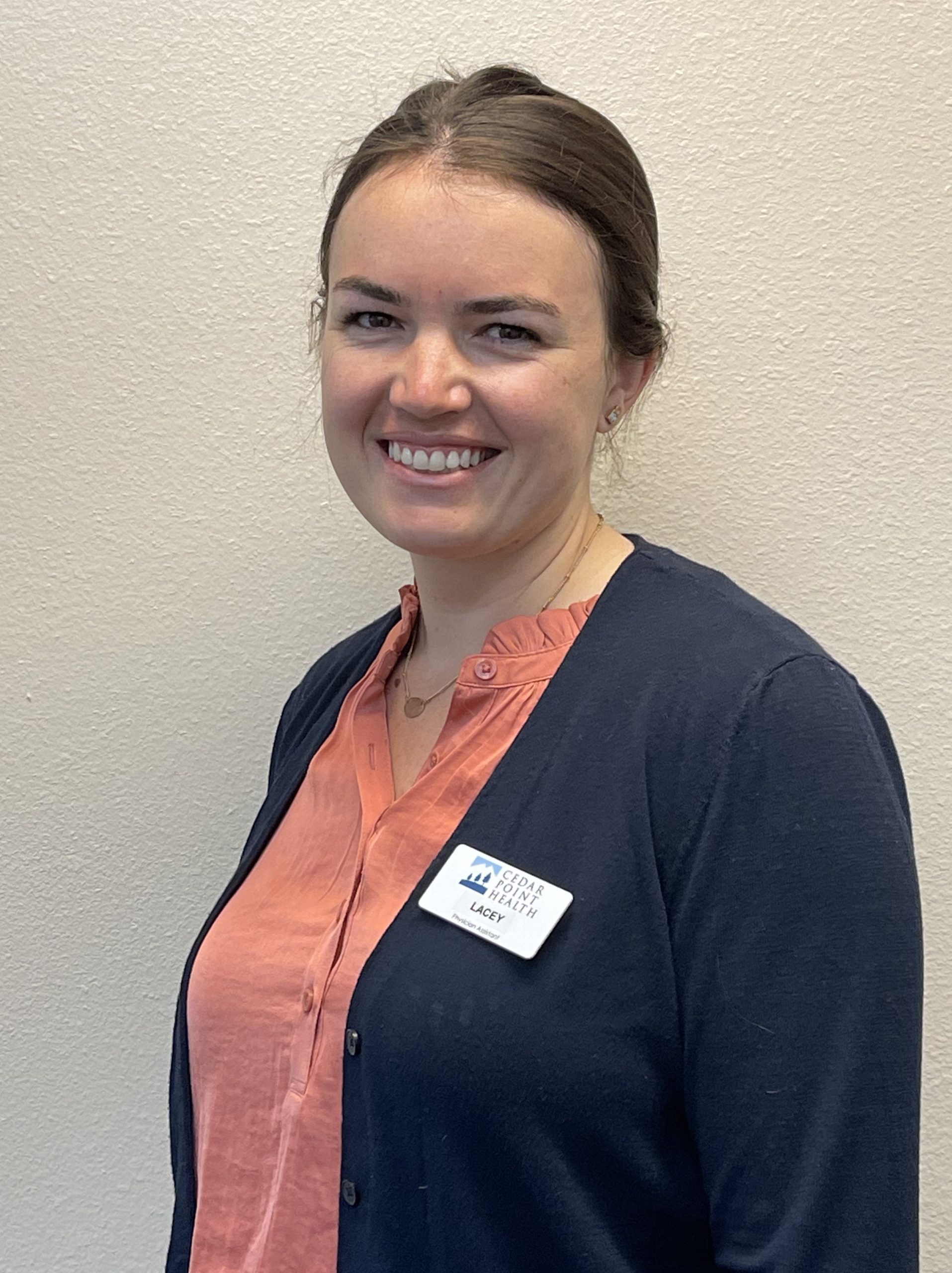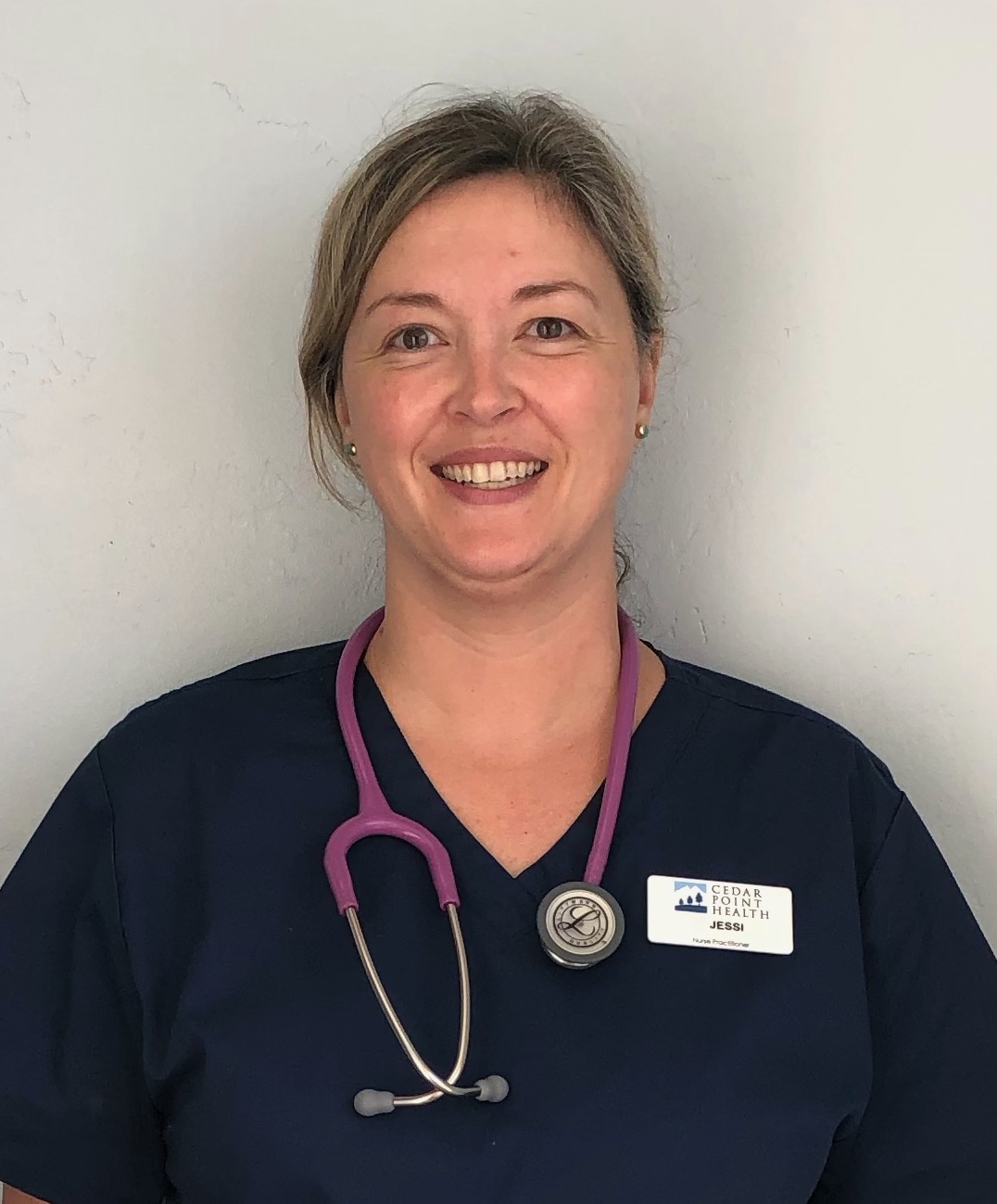 Jessi recently moved to the Grand Junction area from Southwest Virginia. She has been a Nurse Practitioner since 2017 and worked in Internal medicine and Primary care prior to moving to the area. She began working in healthcare in 1996, where she found a passion for helping others and caring for the community. Her nursing career started in 2005 after graduating with her associate's degree in nursing from Wytheville Community College. Her nursing experience includes emergency medicine, PACU, PCU and Med/Surg. She graduated in 2014, with her Bachelors of Science in Nursing from King University in Bristol, TN. She then went on to obtain her Masters of Science in Family Medicine from Walden University in Minneapolis, MN in 2017.  She enjoys travel, cooking, reading, kayaking, and hiking. She is looking forward to exploring the area with her family and caring for the community she now calls home.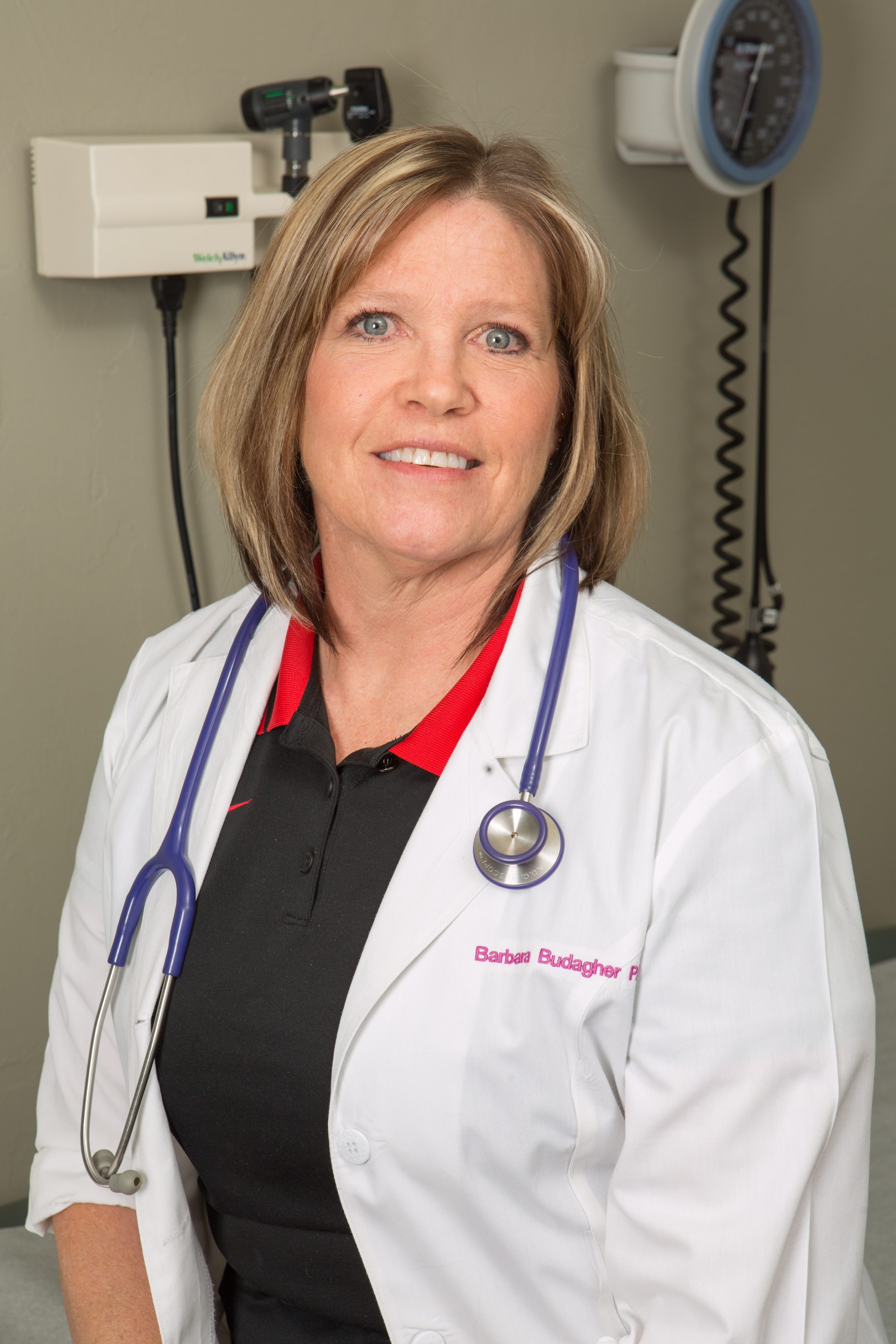 Barb was born in Minnesota, but primarily grew up in the Southwest. She has a wealth of healthcare experience, starting with obtaining her Associate Degree in Nursing from the University of Albuquerque in 1984. Barb started her nursing career by working briefly in a pediatric hospital unit before changing to the operating room for the next 10 years. She then became certified as an RN First Assistant and worked for a large General Surgery group, which prompted her to return to school. Barb earned a Bachelors Degree in Nursing from the University of NM in 1995, followed by the completion of the physician assistant program at The University of North Dakota in 1997. Instead of returning to surgery, she worked in Family Practice, Internal Medicine, and Urgent Care in the Albuquerque area until she moved to Montrose with her family in 2006. Initially, she set up and ran the school based clinic at Northside Elementary, then returned to UC full time in 2008 where she continues to practice. She enjoys the variety and challenge of UC, plus the small town aspect of getting to know repeat patients well & establishing ongoing relationships. She and her husband Joe have two teenaged children. Barb enjoys spending time with her family, outdoor activities, traveling, photography, scrapbooking, and supporting her kids in marching band & sports.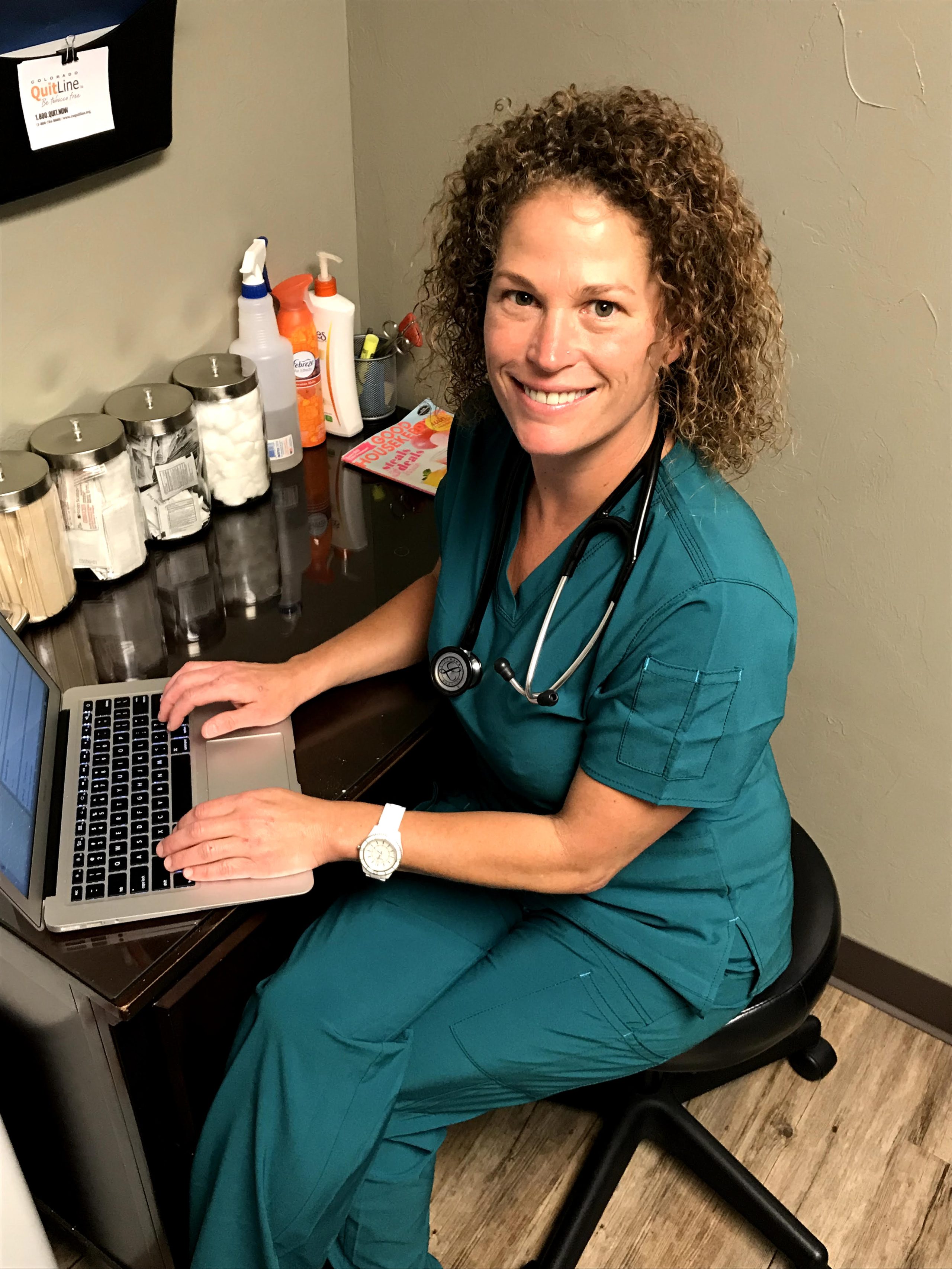 Izzy has 11 years of experience being a Physician Assistant, and has especially enjoyed it here at the Urgent Care in Montrose for the past 6 years. She previously practiced in Women's Health, Orthopedics, and Family Medicine. Izzy attended the University of Arizona and graduated in 2000 with a B.A. in Chemistry and a minor in Spanish and went on to complete post graduate work in Biology at the University of Texas at Austin. She completed her masters in Physician Assistant Studies at the University of Texas Medical Branch in Galveston, Texas in 2006. Her passion for medicine derived from her father who has practiced Urology in San Antonio, Texas for over 50 years. Currently she spends her time between Crested Butte and Montrose where she enjoys mountain and downhill biking in the warmer months and alpine skiing in the wintertime. Izzy is excited to be a part of the Cedar Point team and immensely enjoys serving the Montrose community.