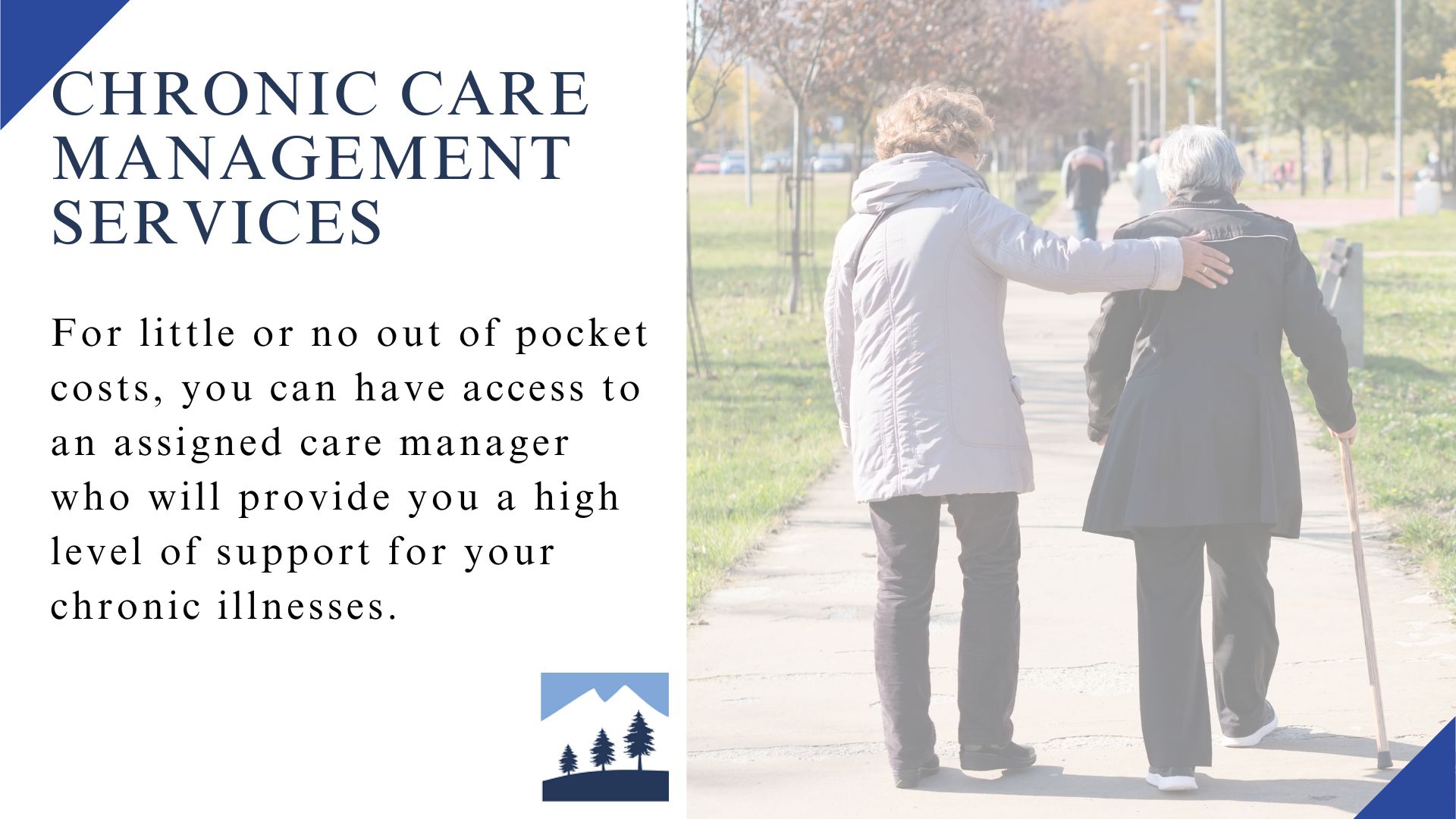 Chronic Care Management Services
For little or no out of pocket costs, you can have access to an assigned care manager who will provide you a high level of support for your chronic illnesses. Whether you're diabetic, suffer from COPD, or just need help understanding your medications, we are here for you. We will arrange for regular check in calls, can arrange for rides to your primary or specialty care visits, or even help you fill your pill box. We can help you or your ailing parent or neighbor. Anything we can do, we'll do it!
Transitional Care Management
As a part of Cedar Point Health's mission to provide high quality primary care and hospital medicine, we have developed a Transitional Care Management service in order to aid patients after hospitalization.
Even after acute care is no longer required while recovering from an illness (a planned surgery or other cause for hospitalization) help may still be needed to return to everyday life. Our goal is to help make that transition back to home successful by working with the patient, their family, and other care givers to develop an individual plan of care.
As a part of this plan, we will establish contact with the patient within 48 hours after discharge from the hospital. After exchanging the necessary information and providing immediate medical direction, a face-to-face visit will be arranged within 14 days. Over the next month, we will work closely with the patient and their family to establish and execute a care plan.
Emily Sollenberger
RN
Emily grew up in Craig, CO.  She started her health care career in 2010 as a CNA at a skilled nursing facility.  In 2014 she became a certified medical assistant at a community health clinic.  In 2018 she went back to school to become a RN.  After graduating from CNCC in May 2020, Emily worked on the med-surg floor at Memorial Regional Health in Craig. In the Summer of 2021 Emily's husband accepted a job opportunity that brought them and their 3 boys to Montrose.  In her free time, Emily enjoys being outdoors, camping, riding, and just spending time with her kids and husband.  Emily is excited to be joining the team at Cedar Point Health.
Michelle Owens
LPN
Michelle made Montrose her home in 2020 after being born and raised in Texas. After vacationing to Colorado in 2019, she and her husband decided to leave Houston and make Colorado their new home instead of just being able to enjoy it once a year. She has always dreamed of living in the mountains. She is a nurse, wife, and mom of 5 children. She graduated nursing school in 1993 and has enjoyed her career in healthcare for nearly 30 years. Her compassion for people led her to Care Management years ago and is excited to be here at Cedar Point Health.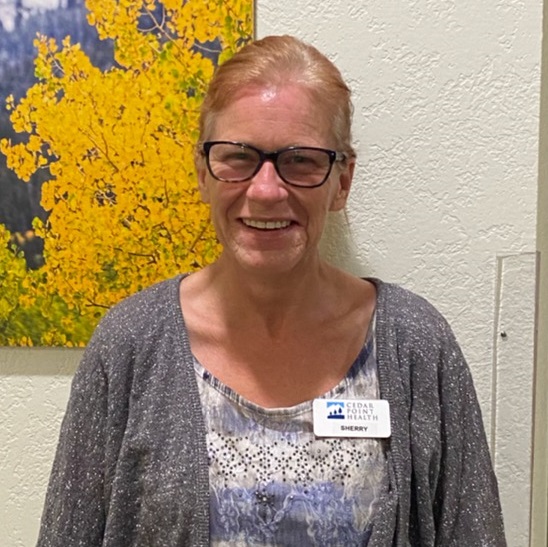 Sherry Long
RN
Sherry grew up in Western Colorado in the small town of Paonia, where she continues to reside. She began her nursing career as an LPN in 2005 caring for the Elderly in LTC, then obtaining her RN in 2010. Sherry worked as an Social Service Director, Certified MDS Coordinator and Director of Nursing in LTC.  Transition to Care Management  at Cedar Point  Health is an exciting new venture! When Sherry is not working she enjoys being with her family and Golden Retriever while camping, riding, and outside enjoying nature.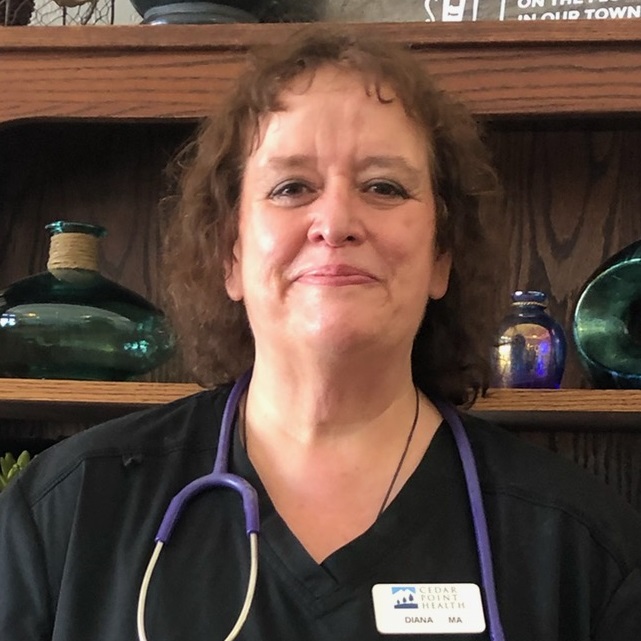 Diana Hay
Diana was born and raised in Lakewood, Colorado.  She is married with 2 children and 5 grandchildren.  She graduated in 1992 with an Associates of Applied Science in Medical Assisting.  She then went back to school in 2012 and graduated in 2014 with a Bachelor's degree in Business Administration.  She has worked in family practice, pain management, nephrology, urology and general surgery for the last 30 years.  She joined Cedar Point Health in 2021 as a Medical Assistant and her transition to Care Management is an exciting new adventure.