Services Provided
Orthopedic Rehabilitation
Sports Therapy and Return to Sport Testing
Neck and Back Rehab
Balance, Falls, and Dizziness
Dry Needling
Work Hardening and Return to Work Training
Gait and Running Analysis
Functional Movement Training and Analysis
Post Operative Surgical Rehab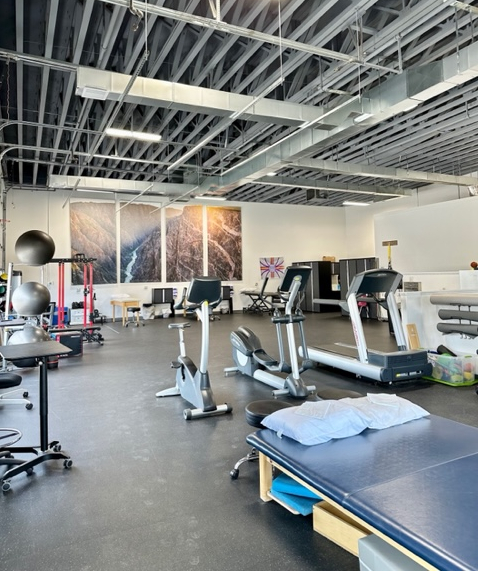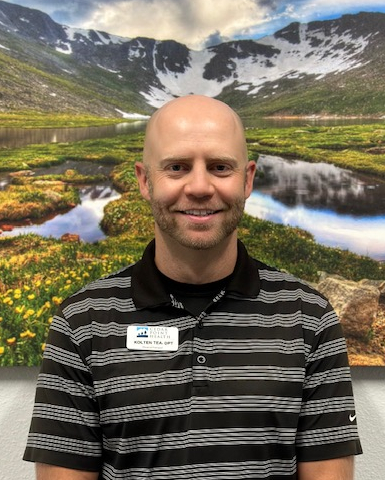 Kolten Tea
DPT, SCS, CSCS
Kolten is a native of Montrose, CO, and attended Colorado State University where he received his BS in Health and Exercise Science. Kolten completed his Doctorate of Physical Therapy from Franklin Pierce University in Goodyear, AZ. He has worked across Colorado as a traveling physical therapist with his wife before having an opportunity to return to his hometown of Montrose. He treats a variety of different patients with a specialty in Orthopedics and Sports Medicine. Kolten is a board-certified Sports Physical Therapist, a Strength and Conditioning Specialist, and certified in Functional Dry Needling. Kolten enjoys spending his free time playing in the mountains, biking, hiking, skiing, fly fishing, and camping with his family.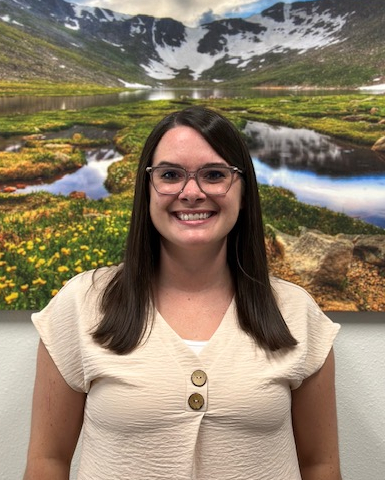 Amber is originally from Hattiesburg, MS. She received her Bachelor of Science in Psychology from William Carey University prior to completing her Doctorate of Physical Therapy at the University of MS Medical Center in Jackson, MS. She has worked in various PT settings across the country before settling in Montrose in 2019. She is a Board Certified Specialist in Geriatric Physical Therapy and has a special interest in Balance and Fall Prevention. In her free time, Amber is an avid football fan and enjoys spending time with family and going on adventures with her dogs.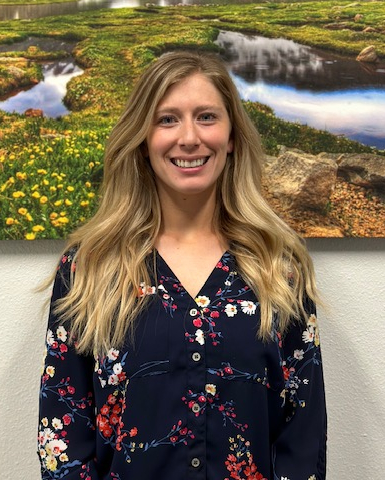 Katelyn Wilhelm
DPT, OCS, CSCS
Katie was born and raised in Pennsylvania. She graduated with her Doctor of Physical Therapy degree from Slippery Rock University in 2016. Katie spent the early years of her career practicing in Northern Arizona, often visiting the San Juans, and fell in love with southwestern Colordo. She is board-certified in Orthopaedic Physical Therapy, a Certified Strength and Conditioning Specialist, and certified in Functional Dry Needling. She strongly believes that movement is medicine and finds joy in helping individuals return to a healthy and active lifestyle. As an avid runner, she has a special interest in the clinical management of runners. Katie enjoys running the trails with her pups and spending time outdoors with her husband.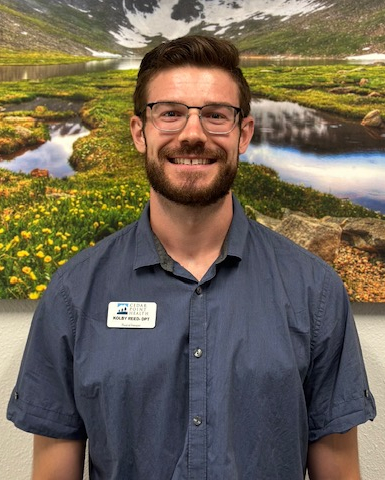 Kolby was born and raised in Montana where his passion for movement and the outdoors started. He followed the outdoors to Flagstaff, AZ where he attended PT school at Northern Arizona University. After several trips to the Western Slope during school, he thought Montrose would be a great spot to launch his career and enjoy all Colorado has to offer. He enjoys working with all people to keep them active, happy, and healthy. When not in the clinic you can find him biking, running on the trails, or fishing.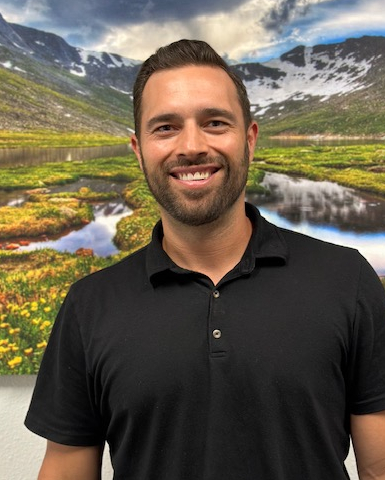 Justin was born and raised in New Mexico. He played collegiate baseball and earned a BS degree in Kinesiology from Lubbock Christian University in 2003. Justin spent the next 5 years coaching baseball at the Albuquerque Baseball Academy until deciding to pursue a career as a physical therapist. He was awarded a Doctorate of Physical Therapy from the University of New Mexico in 2011. Justin spent the majority of his career working with veterans at the Albuquerque VA hospital. He has recently moved to Montrose by way of Houston, Texas where he has spent the last 2 seasons working as a private PT for a Houston Astros star. He has a passion for helping passionate people achieve their performance goals while having fun in the process. Justin is married, has two children, and is incredibly excited about exploring everything the western slope has to offer.
Come See Us!

2303 Townsend Ave, Suite E
Montrose, CO 81401
(970) 787-2500